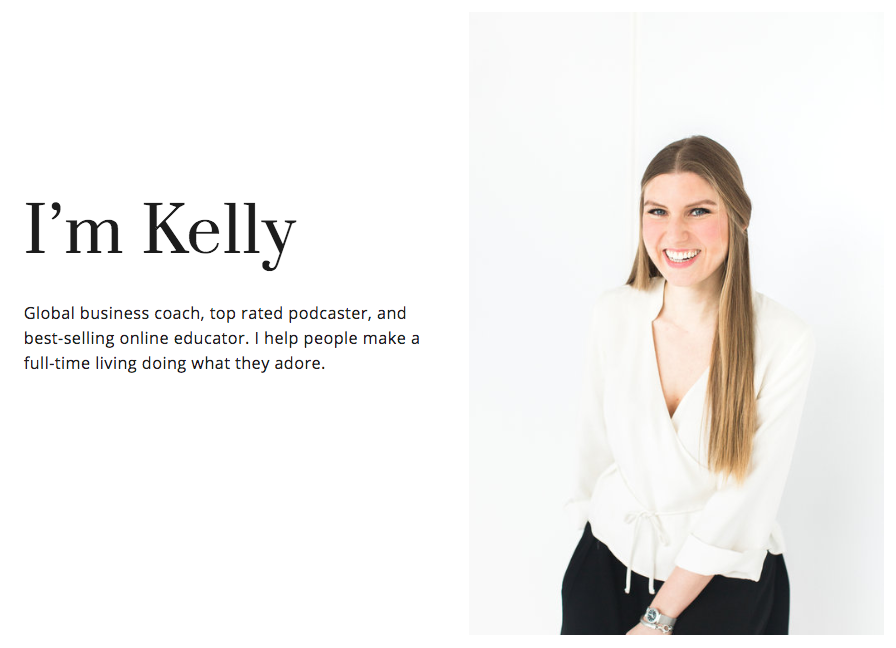 Welcome, I'm so glad you are here!
Most days you can find me coaching clients or interviewing cool podcast guests from my desk in my airy apartment in Vancouver with an almond milk latte in hand, grapefruit essential oil diffusing, and a few crystals sitting beside me.
I'm mostly know for my top-rated self-help podcast called The Kelly Trach Show that features high profile guests from around the globe and where thousands of listeners tune into the show on the daily.
I love serving the world by teaching others how to find the courage to pursue a life and business they truly adore. As a person who "hustled and grinded" in business school and with my first three businesses, I hit a rock bottom and decided to dump everything society taught me and build a lifestyle business instead based on ease.
I monetized my genius, cashed in on what came most naturally to me, and now I make 80% of my revenue through passive income while traveling to tropical beaches and enjoying a first-class lifestyle. Now, I help other people build a heart-centered digital business, live the laptop life, make money through passive income, and earning consistent $10k months by pursuing their passion.
I'm also known for popular and best-selling online courses: Your Best Life, Your Conscious Empire, and Your Money Mindset where I teach people how to unlock their potential for confidence, entrepreneurial success, and wealth.
I am most passionate about pursuing world-changing work, making a lotta money in a way that fuels the lifestyle you desire, and watching my students and clients live a liberated life by doing what they adore.
When I'm not working, you can find me at heated vinyasa, walking the Vancouver seawall catching up on my favorite podcasts, or reading Jen Sincero's You Are A Badass At Making Money. (I have a personal signed copy that is one of my favorite things in the entire world!)
So, welcome! I'm so stoked that you are here and it's a pleasure to meet you.